An A-Team that excels in knowledge & connectedness
The A-Team. It means much more to us than the good old 80ies TV show. Although there are similarities: in fact, our team also consists of motivated professionals with a solid background in engineering and sciences. We do not shy away from any challenge. That's what our customers benefit from. "If you have no one to turn to, call the A-Team..."
Advipro in a nutshell
Founding
Advipro is founded and the first years steadily expands its services for Project Support and Consulting.
Expansion of services
From 2010 we invest in a specialized Testing Department. We offer complete solutions for measuring and monitoring of controlled environments.
Headquarters Lille
Due to continuous growth, on 17 July 2015 we move to a property in Lille. Here we have a large lab for the Testing Department.
GxP Academy
We open a training and education centre with a private, working cleanroom so we can train our people, but also employees of customers, even better.
>100 employees
2018 is a year full of festivities: we celebrate our 15th anniversary with a big party and we welcome our 100th employee.
Partnership Normec Group
The partnership between Normec Group and Advipro is the result of an intensive process in which we searched for the best placed partner to support Advipro's growth ambitions.
"Advipro has been synonymous to quality and safety for more than 20 years. Because competent action with a view to the safety of both the products and our team and the environment is our top priority. Always extremely important, but especially in GxP-related industries."

Toon Witvrouwen - CEO
Charlotte Kinschots
HR Manager
Sara Knaeps
Director Operations
Yves Van den Wyagaert
Senior Business Manager
Alain Deloof
Manager GxP Academy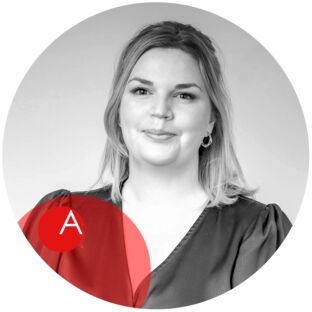 Stien Adriaensen
Marketing & Communications Manager
Certificates & awards
ISO-9001 2015
ISO 9001 is an internationally recognized standard that brings together all the expertise and know-how surrounding quality management over the past decades in one document.
Trends Gazellen 2023
The third year in a row Advipro has been nominated as Trends Gazelles 2023 and as one of the fastest growing companies!
Voka Lokaal Award
Advipro received the 2022 Voka Lokaal-award Midden Kempen.
Trends Gazellen 2022
Advipro was again one of the fastest growing companies in 2022, ranking 16th in the ranking of large companies in the province of Antwerp.
Trends Gazellen 2021
It was with great pride that we received the 2021 Trends Gazelles nomination for the first time. The final ranking? 37th best company in the province of Antwerp.
Want to call on our top team of experts?